Presented by the Josephy Library for Western History & Culture
Women's History Month Brown Bags
"Determined to Rise – the Valiant Women of the Vote" Exhibit


Tuesday,  March 17 at noon ****CANCELLED**** to be rescheduled!
Catherine Matthias – "Selling, and Buying, Art"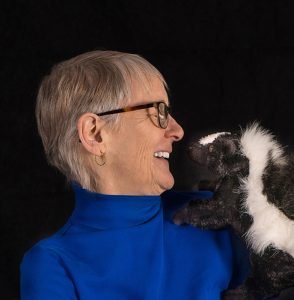 So you've inherited art from your great Aunt Glenda and it just does not fit your style, or you're downsizing and half your collection has to go somewhere. But Where? Or you have a big new house to fill, and the furniture is all modern–or thrift shop. How do you bring in the right kind of art at the right kind of prices? Bring your questions to this Brown Bag.
And if you are an artist… come listen to what buyers and potential buyers have to say. And listen to Catherine Mathias's tips on buying and selling art. Catherine is a long-time gallery owner-operator, a children's book author, business facilitator, and a long-standing member of Joseph Main Street's art community.
Tuesday,  March 24 at noon
Lisa Robertson – "Musical Tour in China"
Lisa Robertson holds undergraduate and master's degrees in violin performance from the University of Iowa, a doctorate from Florida State University, and completed additional studies in Switzerland at the Zurich Conservatory and the Institute of Higher Musical Studies in Montreux. She has retired from teaching while still serving as concertmaster of the Oregon East and Walla Walla Symphonies and as a member of the Siletz Bay Music Festival Orchestra.
Tuesday,  March 31 at noon
Deve Wolfe, Sondra Lozier, & Kathleen Bennett – "Women in Business"
Deve Wolf is the owner of Tempting Teal Boutique on Joseph Main Street, and has been a local business owner for over 20 years. Sondra Lozier is the former chair for Hells Canyon Mule Days. 
---
All Brown Bag presentations are free and open to the public.
Past Brown Bags are recorded and can often be viewed on our YouTube Page or Audio Video Page.
We invite you to help sponsor this great program.