The Josephy Center is honored to present our second annual Women's Art Month. This month's exhibit, inspired by National Women's History Month, is "Weaving the Stories of Women's Lives," and it opens with a reception on Friday, March 6 at 7 p.m. The Center will celebrate stories of women through readings, an art workshop, the art exhibit, music performances, films and Brown Bag discussions for the entire month of March.
Executive Director Cheryl Coughlan says, "There is a real power in hearing women's stories and seeing women's art work . Remembering and recounting tales of women's talents, sacrifices, and commitments inspires today's generations and opens the way to the future. " More than twenty-five artists from the Northwest will display their work in the exhibit. Some are art students, some are professional artists, and some have committed their life to their artwork. A few of the participating artists are Lisa Arquette, Aimee Jungmann, Kathy Drake, Jennifer Klimsza, Taylor Mohr, Mia Nataneh River Ritter-Whittle, Laura Burton, Ashley Stoddard, Mary Zeise, Laura Burton, Christy Roe, Leslie LeViner, Kodi McCleary, Nancy Clarke, and more.
Women and Ceramics workshop will be held on Saturday, March 7 from 1-4 p.m. for $65 taught by Mellica McIntire. For a noteworthy Brown Bag on Tuesday, March 10, at noon, a Safe Harbors representative will be here to discuss "Domestic Violence and Women". On Friday, March 13 at 3 and 7, Cinema Night presents "Girl Rising," a film that tells the stories of nine extraordinary girls from nine countries, written by nine celebrated writers and narrated by nine renowned actresses. "Girl Rising" showcases the strength of the human spirit and the power of education to change the world. On Friday, March 13 from 9 to 12, author and retired English teacher Bette Husted will teach a workshop, "Beyond Silence:Telling Our Stories" at Fishtrap for $10 – contact Mike at Fishtrap to enroll (541-426-3623). On the evening of the 12th, Bette will read at the Josephy Center in partnership with Fishtrap at 7:00, with a suggested donation of $8. Kathy Siebe will be our guest at the Brown Bag on Tuesday, March 24th to discuss "Women and Medicine" at noon. On Thursday, March 26, Cinema Night will present the film "The Fault in Our Stars" at 7:00. And, back by popular demand, is Music & Readings by Women on Saturday, March 28 at 7:00. The cost is $10 per person, with a no-host bar and light refreshments. www.josephy.org
The Women's Art Exhibit is part of the Josephy Center's "Four Directions" series, a four-part exhibit series that directly relates to Wallowa County's art and culture. The series consists of Natural Resources, Native American art and culture, Art & Agriculture and Women's Art and Culture. Each year the theme will change, so that we can continually tie together the themes to our community members' history, livelihood, and culture. Financial support has been provided by the Oregon Cultural Trust, Collins Foundation and the Oregon Community Foundation.
This art exhibit provides an excellent opportunity to honor women and their accomplishments. Please contact the Josephy Center for additional information, 541-432-0505.
This exhibit is made possible by the Soroptimist of Wallowa County,  Oregon Cultural Trust, Oregon Community Foundation and The Collins Foundation. Also, local sponsors Winding Waters Clinic and Soroptimist of Wallowa County.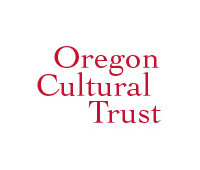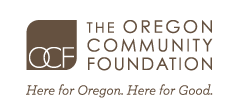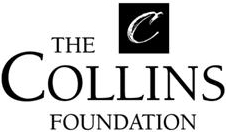 Photo above by Ashley Stoddard